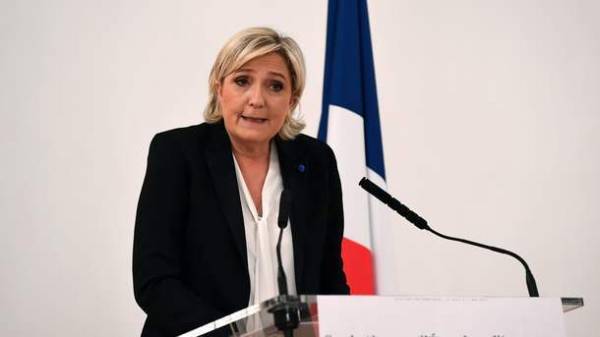 The main threat to Europe is the outbreak of the cold war with Russia, and not the action of e leader Vladimir Putin. This opinion was expressed in an interview with CBS television candidate for the French presidency, marine Le Pen, "Interfax-Ukraine".
On the questions is whether Russia is the main threat to European security, she said, "I don't believe it is a big Scam. I can say that is a threat to Europe. This is the beginning of the cold war against Russia and pushing it into the hands of China. This is threat to Europe".
A similar question regarding the threat posed by Putin she said that he does not consider his actions criminal.
"No, I do not believe it. Anything made by Vladimir Putin, can't lead to this conclusion," – said the candidate in presidents of France.
As was stated by the President of France Francois Hollande, now his main task is to prevent the victory of marine Le Pen in the upcoming presidential election.
Also the site of "Today," offers to learn more about Pro-Kremlin candidate for President of France, who supports the annexation of Crimea, and also in favour of friendship with Russia and his country's exit from the EU.
Comments
comments