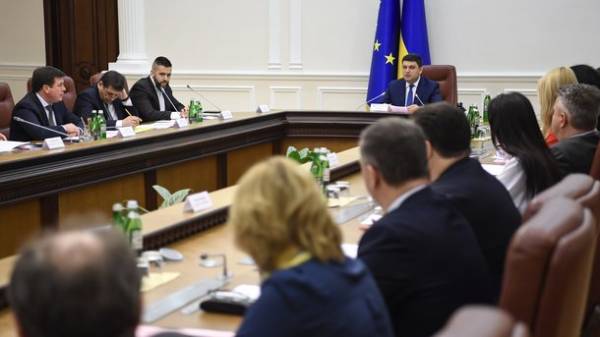 The Cabinet of Ministers issued a decree on "Approval of the procedure of movement of goods in the area or from the area of the antiterrorist operation". The relevant document is published on the official website of the government.
According to the decree, through the line of demarcation could be carried in the humanitarian convoy of food and medicines, goods and products of metallurgical, mining, coal-mining industries and critical infrastructure.
The order of movement of goods approves the establishment of humanitarian grounds, which will be formed the goods for dispatch of humanitarian aid to the temporarily occupied territory, as well as humanitarian and logistic centers, which will be the small and wholesale trade of food, personal hygiene products, clothing, footwear and household chemicals.
However, as noted in the decision, by decision of the head of the military RAID in the area of operations can impose additional limitations.
The decree comes into force 10 days after its publication, and paragraphs 9 and 31 of the order of movement of goods in a month.
It was noted earlier that the Cabinet of Ministers on March 1 approved the procedure for movement of goods in the Donbass.
We will remind, on Donbass the blockade continues, with the active participation of several people's deputies of Ukraine. Their actions are supposedly justified by the fight against smuggling of goods. Upon blocking of railway lines in the Luhansk oblast Prosecutor's office opened criminal proceedings.
In turn the Prime Minister-the Minister Vladimir Groysman declared that will not allow the embargo to organize the fight against the Ukrainian people. The Prime Minister reminded that two weeks ago people risked their lives to restore the operation of enterprises in the town.
The website "Today" to find out the threat is a blockade of Donbass. According to experts, the consequences could be disastrous.
Comments
comments