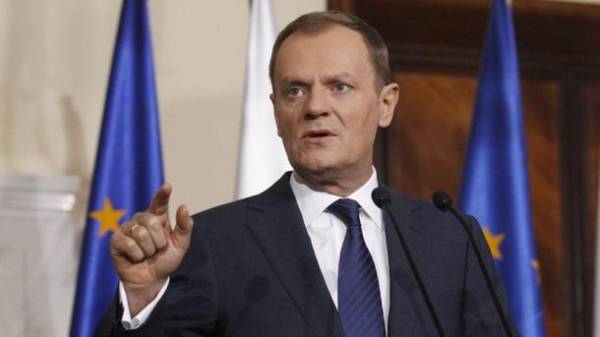 Conservative Polish government does not support the re-election of Donald Tusk to the post of President of the European Council. This follows from a special regulation, which was issued by the political Committee of the ruling party "Law and justice", chaired by Jaroslaw Kaczynski, as reported by DW.
The candidacy of the Tusk there is approval from the perspective of the members of the government or the Prime Minister-the Minister Beata Szydlo after he actually spoke in support of the introduction of sanctions by Brussels against Warsaw in connection with the sounding in its address charges of failure to comply with "the rule of law and standards of democracy."
The Minister of foreign Affairs of Poland Witold Waszczykowski, in turn, reported the news Agency PAP that Warsaw supports the nomination for the post Polish diplomat and member of the European Parliament Jacek Emil Saryusz-Wolski.
Recall that Donald Tusk was elected European Council President on 30 August 2014. His term of office expires at the end of may, said wiadomoś CI wał. The decision on the further stay in office shall be taken at the EU summit on March 9-10. While it remains the only official candidate for the post, the newspaper writes.
Comments
comments