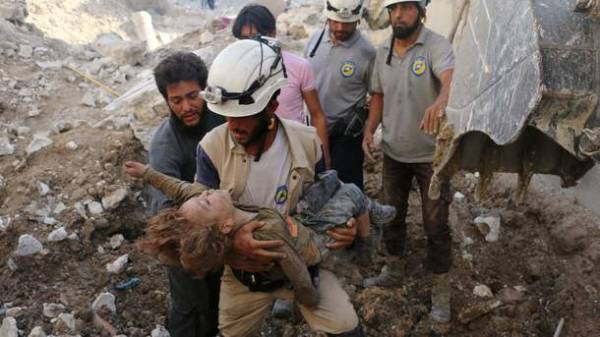 In Syria, the air strikes inflicted, presumably aircraft of the Russian Federation, killing at least 11 civilian and another 45 people were injured. About it reports AFP referring to the Syrian Observatory for human rights – reports "UKRINFORM".
"At least 11 civilians were killed and dozens injured Saturday as a result of air strikes on the village in Central Syria", – is spoken in the message.
It is clarified that the air strikes inflicted on the market square of the settlement Acirobat Hama province was probably carried out by Russian aviation.
Injured 45 people.
As you know, the area that was exposed to air strikes, is under the control of the terrorist organization "Islamic State".
Comments
comments