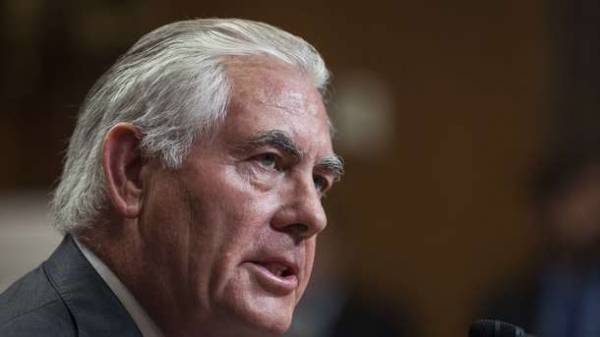 The main topic of conversation between US President Donald trump and the Russian leader Vladimir Putin on the sidelines of the G20 summit in Hamburg (Germany) will be the Syrian issue and fight against ISIS. This was stated by U.S. Secretary of state Rex Tillerson, reports "RIA Novosti".
He believes that, if the parties to the conflict in Syria will not be able to negotiate the interaction, the destruction of the terrorists may be in question.
"If we do not achieve stability in Syria, progress in the destruction of the "Islamic state" may be destroyed." Second, the parties must work within the political process to reach an agreement that defines the path forward for the Syrian people. Finally, Russia has a special responsibility in supporting these efforts. Of course, the United States and Russia have not resolved the contradictions on a number of issues, but we have the capacity for coordination in Syria to ensure stability and mutual interests in the security sphere," said Tillerson.
"It's hard to say what the intentions of Russia in relations with the United States… I think that's the most important thing at the upcoming meeting — to have a good exchange of views between the presidents of the trump and Putin about how they both see the nature of the relations between our countries", – said the diplomat.
In turn, the Kremlin has recognized that it is unlikely that Vladimir Putin will have to explain to Donald Trump their understanding of the conflict in the Donbass because of the limited meeting time.
Comments
comments