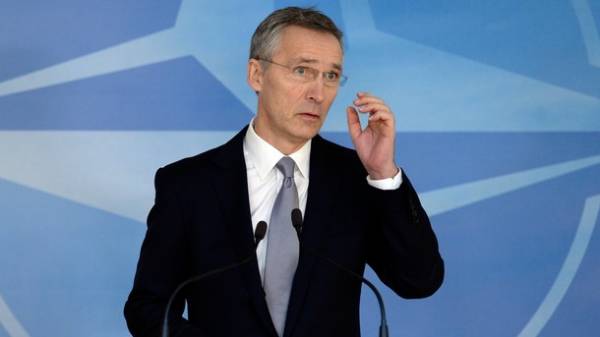 NATO Secretary General Jens Stoltenberg said that no guarantees about the fact that the Alliance would not expand, and never can be. He stated this in an interview with Swiss newspaper Le Temps.
"Such promises or agreements no, I can document that if necessary. If such occurred, it would have been perfect is unacceptable. By what right did Washington and Moscow could negotiate, when deciding the future of Poland and Estonia?" – he stressed.
The Secretary General did not agree with the remark of the journalist, who said he may need to abandon the idea of reception in an Alliance of Ukraine and Georgia, because this opinion "some Europeans".
"If NATO starts to say, ready to close the doors to such countries as Ukraine or Georgia, to soften relations with Russia, it would mean to accept the unacceptable: the restoration of spheres of influence, in which great powers unable to make decisions for small countries. Every state has the right to choose their own path, including security," – said Jens Stoltenberg.
We will remind, the Deputy commander of joint NATO forces in Europe, British General Adrian Bradshaw, said about the need for "hybrid containment" of Russia.
As reported earlier, Montenegro had received assurances that the U.S. Senate ratified the country's accession to NATO and expects to become a member of the Alliance at the end of may 2017.
Comments
comments