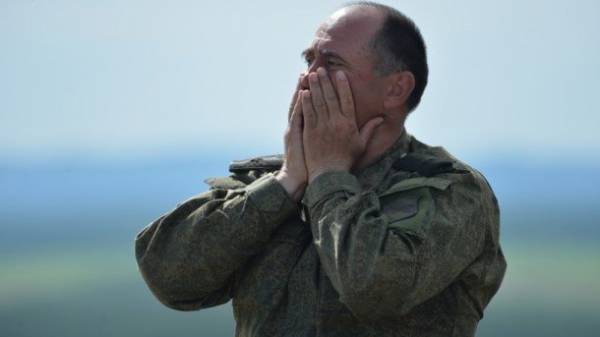 Major General Peter Melugin, while in Syria, hit a mine, resulting in was seriously wounded. It is reported INFOX.Ru citing two sources in the defense Ministry, as well as in the hospital. Burdenko, where Melugin was delivered by a special flight on Wednesday.
The source said that General when blasting mine lost his legs.
"He is in the 56th ward, in intensive care, the doctors are doing everything possible to stabilize his condition. Other items we do not have the right to inform", – explained in the emergency Department.
A source in the Western military district, where Melugin is head of Department of combat training, reported that the wounded General had received a week ago, and on Wednesday were taken to Moscow because of health complications.
"The first had treated him in the hospital on the basis of Hamim, and when the condition began to deteriorate, transported to Moscow", – said the representative of the headquarters.
He added that major-General Peter Melugin is a direct subordinate of Colonel-General Andrei Kartapolov, who directs the actions of the Russian military group in Syria. In Milyukhina direct responsibilities include the development of operations and control over their implementation.
As reported, on February 16, four Russian military adviser was killed in Syria in the bombing car bomb.
Comments
comments