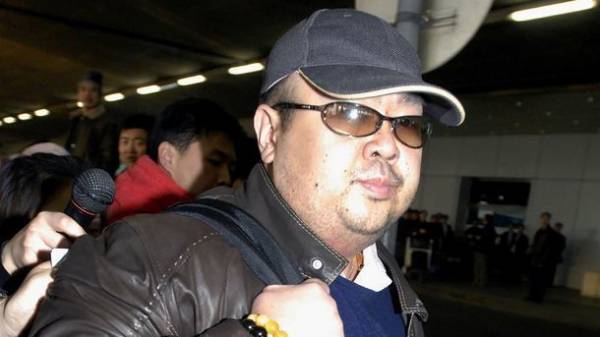 Malaysian police freed citizen of the DPRK, previously detained on suspicion of involvement in the murder of half-brother of North Korean leader Kim Jong-UN – Kim Jong-Nam. About it reports Agency Bernama.
Reportedly, the 47-year-old Lee Jung-Chul will be delivered to the Department of migration, after which he was being deported from the country. Previously, the government stated that he had to leave Malaysia due to an invalid visa. On the eve of the Prosecutor General Mohamed Apandi Ali said that the investigation did not find sufficient grounds for filing a North Korean murder charges and he is released from custody.
We will remind, the citizen of North Korea, was arrested on 17 February on suspicion of involvement in the death of Kim Jong Us. The investigation revealed that Lee Jung-Chul got a work visa of Malaysia four years ago, however, the company engaged in food additives, it did not work.
See also: Brother Kim Jong-UN killed a girl in a short skirt
Kim Jong Us, was killed on 13 February at the airport of Kuala Lumpur where he was going to fly to Macau to his family. According to the authorities of Malaysia, the death was caused by paralysis, caused by nerve toxin VX. The man died on the way to the hospital.
Within days after the death of Kim Jong-Nam, the Malaysian police detained two suspected women – 25-year-old citizen of Indonesia, Siti Aisha and 29-year-old citizen of Vietnam, Doan thi Huong.
According to media reports, during the interrogation one of them, Indonesia, said that thought he was taking part in the raffle, for which she was paid. However, police believe that the girls deliberately poisoned brother, Kim Jong-UN. Both suspects charged in the murder.
In the case were also detained citizen of Malaysia and citizen of Korea Lee Chung-Chul. It became known yesterday that a Malaysian man was released on bail.
Comments
comments