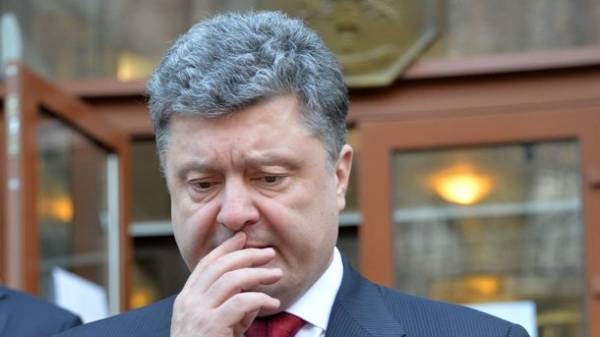 The President of Ukraine Petro Poroshenko announced a nationwide mourning due to explosion at mine No. 10 "the Steppe", JSC "lvovugol" in the Lviv region, in which eight people died.
"The President of Ukraine announced a nationwide mourning because of the tragedy in Lviv. The corresponding decree was signed today," – wrote press Secretary of the President of Ukraine Svyatoslav Tsegolko on his page on the social network Facebook.
"I Express my condolences to the families of miners killed in an explosion at a mine in the Lviv region", – wrote Poroshenko.
However, the President instructed the Cabinet of Ministers of Ukraine to inspect all coal mines to provide funds and compliance with production safety.
Recall that in Hlukhiv village, Sokalsky district, Lviv oblast, mine No. 10 "the Steppe", JSC "lvovugol" as a result of explosion there was a collapse of rock. Mine worked 172 miners, the emergency section of the 34 miners, of whom eight were killed and six miners with injuries brought to the surface.
Upon the death of miners at the mine in the Lviv oblast police opened criminal proceedings
Comments
comments