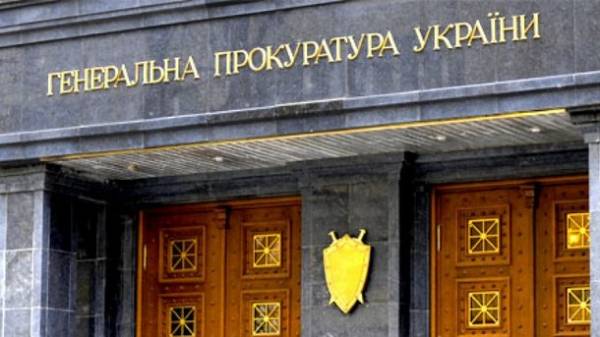 Kyiv economic court of appeal overturned the decision of the court of first instance about collecting from PAO "Ukrtransgaz" 320,4 million UAH in favor of the company "Turbolink". This was reported by the press service of the NJSC "Naftogaz of Ukraine".
As noted in the NAC, the prosecution has provided the court with evidence that sites to the turbines, which "Turbolink" had to put "Ukrtransgaz" agreement from December 2012, actually the border of Ukraine crossing.
"A few months ago got the appeal of the head of "Naftogaz" about the critical situation with 1.3 billion UAH of the debt of the state company for allegedly delivered in 2012, pseudo goods importer from orbit "Sasha-the Stomatologist" (son of Eksp-President of Ukraine Alexander Yanukovych – Ed.). Thanks to the principled position of the Prosecutor of Kyiv region managed to prevent the recovery of the first amount of 320 million UAH", – wrote on his page in Facebook, the General Prosecutor of Ukraine Yury Lutsenko.
In turn, the press Secretary of the Prosecutor General Larisa Sargan said that in 2012, the winner of the tender for the purchase with public funds of goods for the maintenance of the gas transportation system of Ukraine has become the company, who lacked the capacity for this activity.
The Prosecutor's office established that there are no external economic relations for the purchasing of goods from foreign manufacturer pseudo importer in the open auction does not occur, and allegedly delivered the goods to the border of Ukraine did not cross, which indicates bestavros operations.
We will remind, today, on 25 July, has also become aware of another court decision related to gas industry of Ukraine
Kyiv economic court of appeal overturned the lower court decision on recovery 79,877 million UAH of dividends JSC "Gaztranzit".
Informed on collecting with "Gazprom" UAH 80 million was announced by the Minister of justice of Ukraine Pavel Petrenko.
On 21 April the Antimonopoly Committee instructed the State Executive service to collect 172 billion of fines and penalties from "Gazprom".
Comments
comments