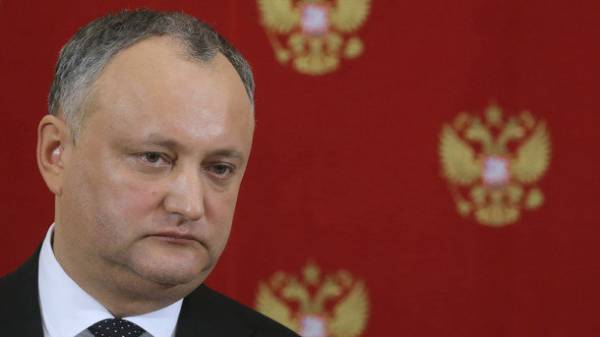 The President of Moldova Igor Dodon initiated the creation of a social platform of national reconciliation to settlement of the Transnistrian problem. He stated this in an address to the citizens of the country on the occasion of 2 March 25 anniversary of the start of the conflict on the Dniester.
"We must learn lessons from the Transnistrian tragedy. In the first place it is necessary to cease to divide the people of our country on a national criteria to divide our citizens into "native" and "alien". We need to stop imposing their values, their view on the history of the country and its future, to accept that we may have different ethnic backgrounds, different native languages, different national heroes, and literary classics" – he said.
He expressed the conviction that to overcome the existing differences is possible only through dialogue.
Earlier, the leader of the unrecognized Transnistrian Moldovan Republic Vadim Krasnoselsky rejected the proposal of the Prime Minister of Moldova Paul Philip to discuss the question of granting Transnistria a special status within a unified Moldovan state.
Comments
comments