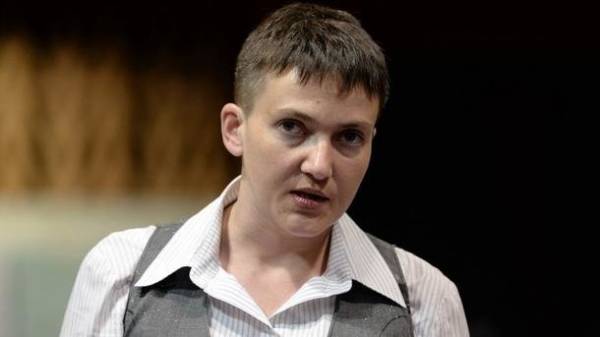 People's Deputy Borislav Bereza believes that his colleague Nadezhda Savchenko must pass a polygraph on the subject of recruitment by the Russian intelligence services during its stay in captivity. He declared it on air of TV channel "112 Ukraine".
He also believes that all released from captivity of Ukrainians need to check on a polygraph.
"I see Hope Savchenko as the second element of the information war waged by Russia against Ukraine … the Government is just not safe from such elements. All who were in captivity, must pass the polygraph. If Savchenko is sincere in his beliefs and actions, she must pass a polygraph – recruited or not," says Birch.
Nardep noted that unlike Savchenko, could not freely visit the occupied territory of Donbass.
"Imagine for a moment that Yuri Birch went on a visit to "DNR". Tell me, where will it end for Yuri Birch? I would never have returned to Ukraine. I would have brought to Russia and drove in the cage from Kaliningrad to Petropavlovsk Kamchatka," – said Birch.
Earlier, the former head of the security Service of Ukraine Ihor Smeshko has said that Hope Savchenko unlikely to be involved in the work for foreign intelligence services. According to him, given the psycho Savchenko, the Russian special services it is unlikely that it would be built the relationship.
We will remind, on February 24, Nadezhda Savchenko went to ORDO, where, with the assistance of the militants in the presence of Russian journalists , she met with the Ukrainian prisoners.
Comments
comments