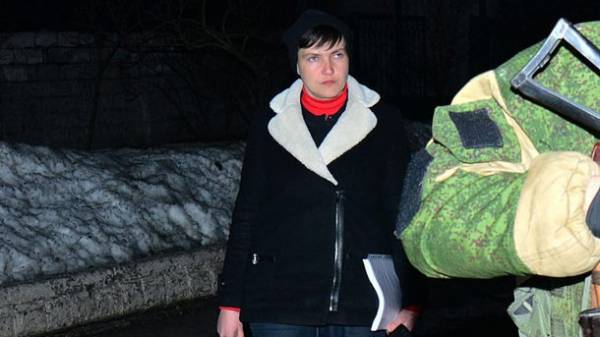 The people's Deputy Nadezhda Savchenko believes that the visit to Donetsk managed to find Ukrainians, who were considered missing or dead. she declared it on air of TV channel NewsOne.
According to her, the Russian propaganda has failed to use her visit to so-called "DNR" in their favor.
"I usually seduced willful and Russia may have wanted from this visit to exhaust themselves more PR, but got word that harm their propaganda and this is a good step for Ukraine. There we saw the Russians, and heard from them: "Glory to Ukraine! Glory to the heroes", – said Savchenko
Also Savchenko believes that if she hadn't interfered, it would be able to return some of the prisoners. MP also stressed that the trip yielded positive results.
"The first is that the exchange was talking about Ruban (head of the Central release of prisoners "Officer corps – ed), and I am talking about is the exchange of those who discovered, those who need to seek out and find those who are presumed dead. We find those people who have not been confirmed – this is the result", – said the politician.
We will remind, on February 24, Nadezhda Savchenko went to ORDO, where, with the assistance of the militants in the presence of Russian journalists , she met with the Ukrainian prisoners.
Comments
comments