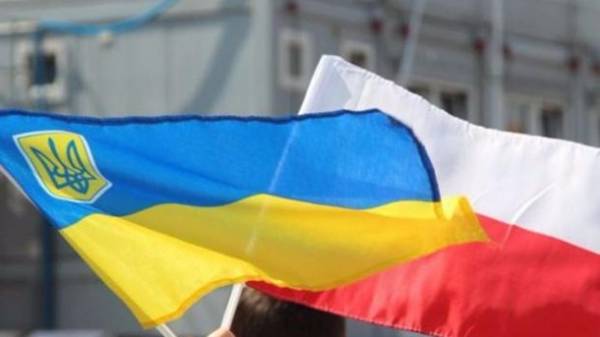 Deputy foreign Minister of Poland Bartosz Tsihotsky said that the accusations against the Polish authorities in an attempt to block the European integration of Ukraine are part of the hybrid war waged against Poland.
He stated this during a meeting with Chairman of the Ukrainian world Congress Eugene Choliy, according to the Polish foreign Ministry.
"In fact, baseless accusations against the Polish authorities about the alleged blocking of the process of European and Euro-Atlantic integration of Ukraine on the one hand, and on the other small attention to the Affairs of the celebration, exhumations and other historical issues is an important element of a hybrid war being waged against our country," said Tsihotsky.
According to him, this is due to the growing influence of Warsaw in the international arena.
"The fact of participation in campaigns that are managed from outside Ukraine and Poland, should cause reflection in relevant institutions", – said the Deputy foreign Minister of Poland.
Earlier the Minister Witold Wasikowski said that Poland will veto potential Ukraine's accession to the European Union, if not addressed historical issues and issues of minority rights.
In connection with the statement Waszczykowski the Ukrainian foreign Ministry has invited for conversation of the Ambassador of Poland Jan Inferno.
Comments
comments