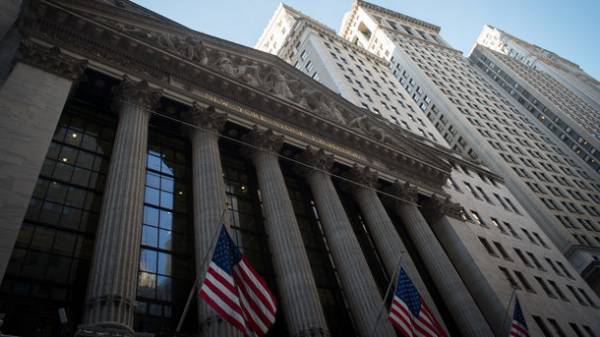 Major U.S. stocks on Tuesday rose again to record levels – the fourth consecutive day after a speech by Federal reserve chair Janet Yellen.
Industrial index Dow Jones has grown on 0,45% — to 20504,41 points, the index of high-tech companies NASDAQ by 0.32% to 5782,57 points, the index of wide market S&P 500 by 0.4% to 2337,58 points, according to the auction.
The fed in the coming months could raise interest rates, said on Tuesday Yellen. In the framework of the Senate hearing, she acknowledged that the delay in raising rates could create some problems for the market and eventually lead to a new recession. "Waiting too long can be unwise," — said the head of the regulator.
"It looks like it is preparing the markets to expect two or three rate increases, which is reflected in a more sharp movements in the yields of bonds in the financial sector", — quotes Agency MarketWatch words of the chief stock trader at RBC Global Asset Management, Ryan Larson.
According to CME Group, the forecasts of the members of the Committee, the fed assume that the regulator this year will raise interest rates three times, however, the market does not expect any changes before June.
In turn, the head of the Federal reserve Bank of Dallas Robert D. Kaplan noted that the regulator needs to raise rates slowly and gradually. "The future of folding monetary policy stimulus is likely to be done gradually and patiently," said he.
Recent days, the US indices set record after record amid promises of President Donald trump to introduce in the near future the plan of tax reform. During a meeting with heads of airlines trump said that upgrading the infrastructure, reduce government regulation and reduce taxes. The President called his tax plan "phenomenal", but gave no details.
Comments
comments