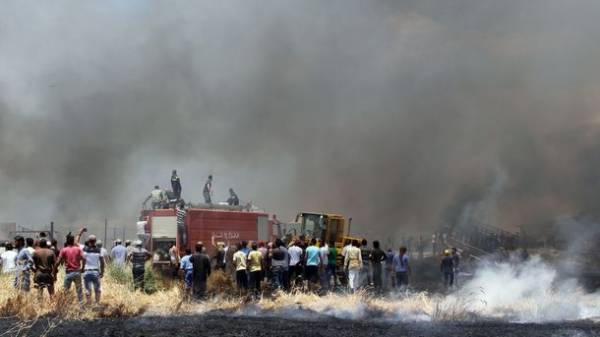 The fire in the camp of Syrian refugees of KAB Elias in the Bekaa valley in Eastern Lebanon killed four people, many people were injured. Anadolu reported, citing local sources, the TV channel "112 Ukraine".
"The cause of the fire is not yet established. In the camp there were about 200 tents. Among the victims there are children. The exact number of wounded is not called. Authorities fear that the number of victims of fire may increase," – stated in the message.
According to local TV channel "al-Mayadin", the victims of the fire were three children, injured dozens of people.
Arrived at the scene, the ambulance of the Lebanese red cross, which provide assistance to refugees. Eyewitnesses told the TV station that firefighters managed to extinguish the flames. Rescuers are searching for victims.
However, Reuters reported one dead and two in critical condition. The fire almost destroyed the camp. One of the Syrian refugees told the Agency that many of the people living in the camp, arrived in Lebanon from the area of Raqqa in Syria.
UN spokesman Dana Sleiman said that the camp accommodates 102 families.
"We estimate how many tents were damaged. Once assessed, we will provide families with all necessary assistance," she said. According to her, the fire originated from a kitchen stove. While no other details.
We will remind, for the first six months of 2017, about 31 thousand Syrian refugees and more than 440 thousand internally displaced persons returned to their homes in Syria.
Comments
comments