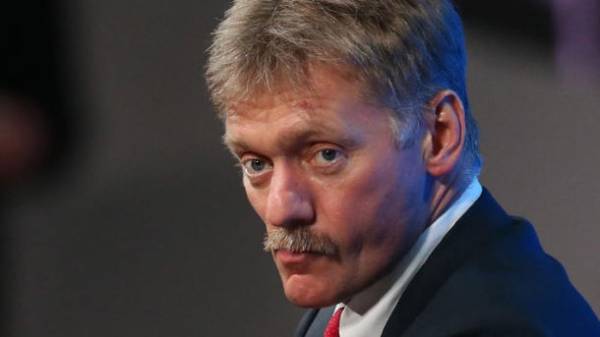 In the Kremlin once again denied Russia's involvement in the military conflict in the Donbass and shelling of civilians and the Ukrainian military in the Donbass, blaming the Ukrainian military. This was stated press Secretary of President Dmitry Peskov, reports UNIAN.
Peskov said that Russia is not implicated in the attacks in the East of Ukraine.
"Certainly, we believe that it is necessary to be more attentive in the assessment of the situation, especially in determining the sources of provocative actions," he said.
According to him, OSCE observers allegedly "repeatedly documented" that provocative actions are the armed forces of Ukraine,
"Therefore, we can only, for the umpteenth time to reiterate that Russia is not in any way a party to the conflict," – says Sands.
As reported, the U.S. once again urged Russia and the militants, which it supports, to immediately cease fire in the Donbass. The United States also condemned the attack of Russian-terrorist troops in the Special observers monitoring mission of the OSCE and the seizure of the unmanned aerial vehicle mission.
Also , the experts revealed the plans of the state Duma of the Russian Federation for the support of the militants in the Donbas. In particular, note the "Information resistance" has intensified its activities to create a so-called "parliamentary group for relations with the "DNR and "LNR" "MP" Andrey Kozenko.
We will remind, only for the last day militants 62 times violated the ceasefire. The enemy used mortars of various calibers, as well as infantry fighting vehicles and Armored personnel carriers.
Comments
comments