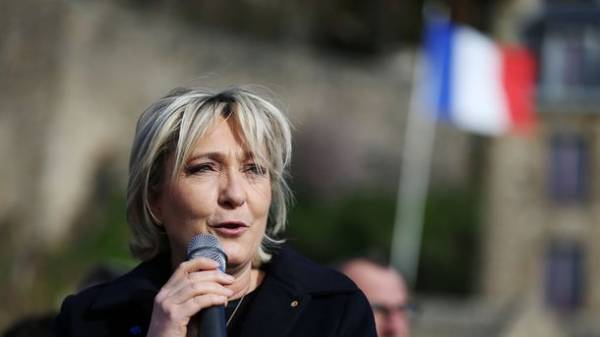 It turns out a very controversial presidential election campaign in France, so at the moment it is impossible to predict who will be the next leader of the Fifth Republic.
According to published Sunday survey company Odoxa, now have a chance on April 23 to reach the second round of the leader of the party "national front" marine Le Pen and former economy Minister, a former member of the socialist party, Emmanuel macron.
In the first round for Le Pen, according to the survey, are ready to vote 27% of the respondents, the desire to maintain former investment banker spoke 25%, and the ex-Prime Minister Francois Fillon from the team of Nicholas Sarkozy expressed a preference for 19% of respondents.
But this is not the final disposition of forces in these elections, since around Le Pen, and around the Fillon unfolding corruption scandals. Prosecutors filed charges against the ally of Le Pen, businessman Frederic Chatillon, ostensibly providing "Natsfronta" illegal loan. At the same time investigating the case of illegal expenditure of funds by the party of the European Parliament, in which charged the nearest assistant Le Pen Catherine Gzira. And the financial prosecutors in France are investigating the fictitious employment of the spouse of Penelope Fillon. The company has not seen the results of the work of Penelope, which she repeatedly said is a housewife. But at the same time, she received salaries from the state budget as assistant parliamentarian for half a million euros.
"The European Parliament has paid protection to the leader of the left"
"While the investigation did not affect the rating of Le Pen — said the "Today" Parisian publisher Omar harfouch. — First, all have become accustomed that any electoral campaign scandals. Many people believe that this prosecution is politically motivated. Second, from the budget of the European Parliament she gave the salaries of the people who actually did the work. In addition to her former assistant, on bet was the guard of Le Pen. It took a matter of hours to prove it to a consequence — were charged photos, where the policy was accompanied by the guard, and this episode was removed from the investigation. In France, the crime when the budget money flow into the family politics, Le Pen also painted a wage working people".
Comments
comments