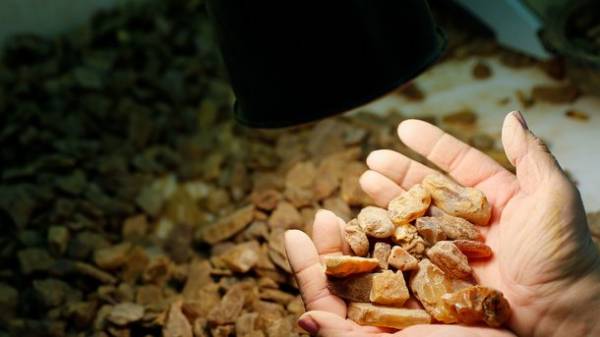 Ukrainians will be able to buy at auction, items from precious metals and stones from the state storage of precious metals and stones.
As told "Today" the CEO of state-owned enterprises SETS Victor Vishnev, we are talking about jewels that have been transferred to the state.
"It will be made of precious metals and amber. The contract with Cochranism already signed, and is in the process of drawing lots. Ready the list of lots must be approved by the Ministry of Finance, then we will analyze what can be sold. Then return the list with our comments: for example, one item really sell and the other is problematic because of too high prices", — told us the Victor Vishnev.
According to the auction house, the first lots will appear on the site in the coming days.
Now on the auction site SETS it is reported that there are only a few dozen ornaments.
For example, a lot consisting of 25 rings of base metal 15 necklace, 83 bracelets, 145-ti chains and other jewelry. The total starting price — a little more than 18 thousand UAH, the previous auction did not take place.
Comments
comments