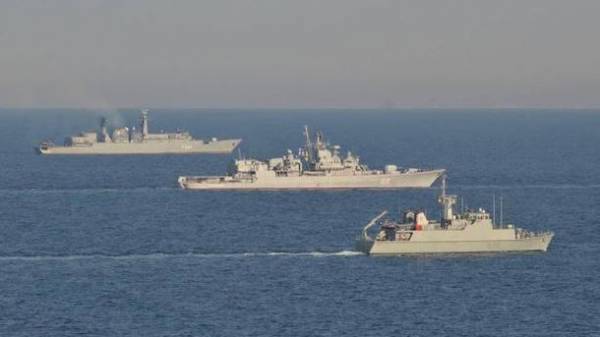 Ukrainian ships in Crimea do not understand parts, as ships of the black sea fleet is not in need of them. This was stated by the Deputy of the State Duma of the Russian Federation Dmitry Belik, reports RIA Novosti.
In his opinion, the statement of the commander of the Navy of Ukraine Igor Voronchenko about the Ukrainian ships-the donor is not true. The Ukrainian military commander claimed that the Ukrainian ships based in occupied Crimea, dismantled for parts for the ships of the black sea fleet.
"The big landing ship "Konstantin Olshansky" since 2013 were in need of serious repair, corvettes are at the piers Bay South in 2014, they carried a watch, in the sea they do not appear. The black sea fleet gets new parts for ships and does not need the Ukrainian ships-the donors," said Belik.
He believes that the commander of the Navy of Ukraine such statements allegedly wants to kick decommissioned ships from the West.
Igor Voronchenko, in turn, noted that Western countries could sell to Ukraine their ships, which they no longer used in the Navy, however, acceptable to the Ukrainian side in age and condition.
Note that prior to the Russian invasion of the Ukrainian Navy, there were four corvettes, one frigate and a submarine, 26 auxiliary ships. Some of this equipment has been withdrawn from the Crimea to Odessa and Nikolaev. On the Peninsula there are about 20 Ukrainian warships.
Comments
comments