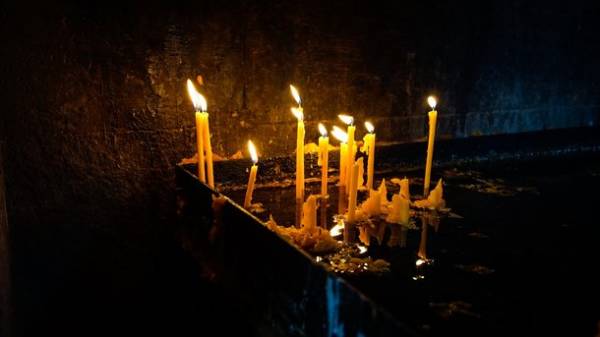 Today, February 27, the beginning of lent, which runs until April 15. Lent begins seven weeks before Easter and consists of forty days (Chetyrehchastnaya), and the week before Easter (Holy week).
In this period it is necessary to get my thoughts in order and to use vegetable food.
See also: When lent begins in 2017
To make it easier to navigate which foods and when consumed, there is a special calendar of food days: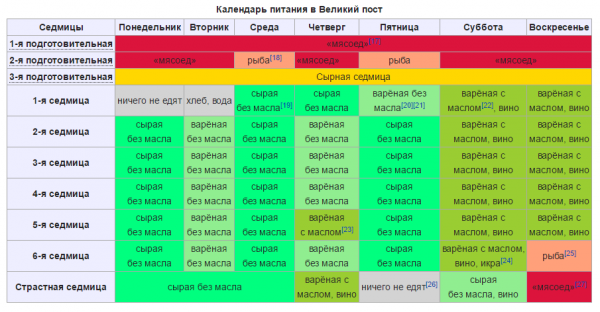 Graphics: wikipedia
It is noted that in the days of the memory of the most revered saints, if they fell in lent, it is also permissible:
Monday, Tuesday and Thursday — eat hot food with vegetable oil;
Wednesday and Thursday — hot food without oil, but with wine.
Earlier Today I found out that you can eat during lent.
Comments
comments