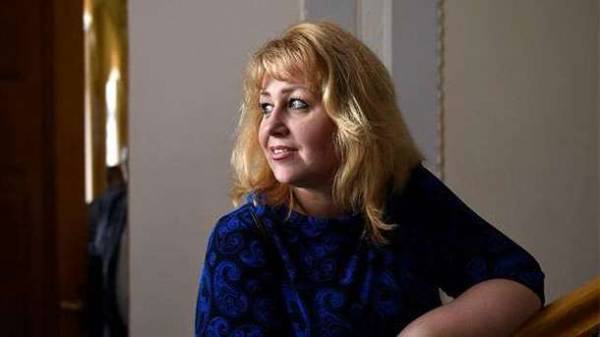 The prosecutors continuously refer cases against corrupt officials to the courts, but these cases "are dead". About this in Facebook wrote press Secretary of the Prosecutor General Larisa Sargan.
"The General Prosecutor's office every day takes a bribe as an official, law enforcement officer, court, or University teacher, Deputy Governor, member of the High Council of justice. And bribes – of thousands of USD to hundreds of thousands of dollars. And most importantly – the production transferred to the courts for sentencing. However, there lie dead" – she wrote.
According to her, such delays is because either a court session shall be appointed every two months, or the High Council of justice did not agree to give permission for the involvement of his colleague to justice.
"Most importantly, grants the "fighters against corruption" forget that punishes the bribe taker court, which they forget to ask – when, gentlemen judges, will sit for a bribe one time or another a criminal?" – posted by Larissa garfish.
Earlier, the head of the National anticorruption Bureau of Ukraine (NABU) Artem Sytnik said that the anti-corruption court in Ukraine, you can create up to the end of this year.
According to the head of NABOO, 50 judges of first instance to work in the anti-corruption court can be selected before the end of the year, "the only thing I need is the law."
In turn, the Chairman anti-corruption Committee of the Verkhovna Rada of Ukraine Yegor Sobolev (faction "Samopomich") recalled that the bill on anti-corruption courts registered in the Verkhovna Rada in the near future will be considered at the meeting of the Committee.
Comments
comments