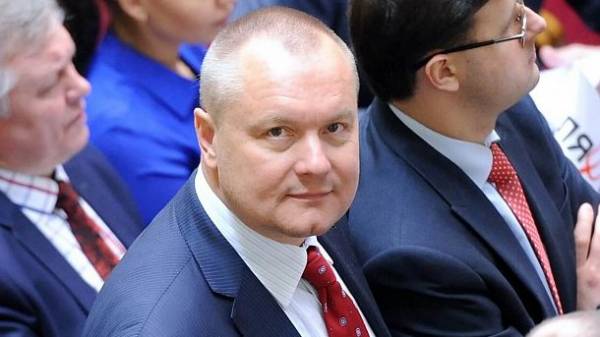 MP Andrew Artemenko is sure that Ukraine should preserve non-aligned status. This Artemenko said during a press conference.
"Ukraine will not take NATO to resolve the conflict with Russia, and it is impossible to solve, while we're talking about joining the Alliance. Only a strong Ukrainian army, and not NATO guarantees the security of Ukraine. I believe that the proclamation of the non-aligned status will eliminate the main obstacle to a compromise with Russia", – said Artyomenko.
We will remind, earlier The New York Times reported that the people's Deputy Andrey Artemenko has developed a plan for peace between Ukraine and Russia and the lifting of sanctions against Moscow. Supposedly the plan was transferred to the former Advisor to Donald trump to Mike Flynn shortly before the resignation of the latter. The plan, according to media reports, envisages the withdrawal of Russian troops from the Donbass and the national referendum on the surrender of the Crimea is leased by Russia for 50 or 100 years.
Today Artemenko disown the idea to hand over the Crimea to rent, and proposed to give power to the Donbass international administration under the tutorial referred to above, the UN and the OSCE.
While the Deputy confirmed that it was negotiating with "colleagues from the U.S." and I am sure that did not exceed any authority. In addition, Artemenko does not deny that he visited Moscow.
Comments
comments