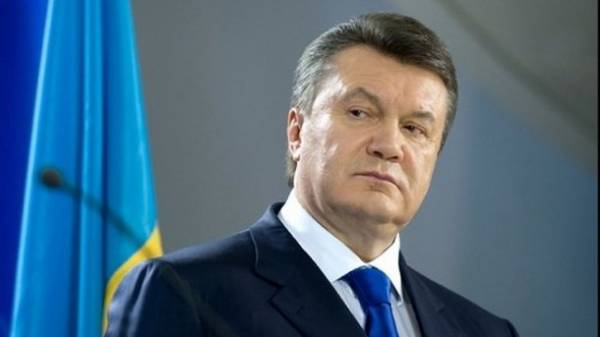 According to estimates of the General Prosecutor's office, during the presidency of Viktor Yanukovych Ukraine had stolen about $ 40 billion. This was announced by Deputy Prosecutor General of Ukraine Yevhen Yenin.
"In 2.5 years they stole about one state budget of Ukraine", – he said in broadcast UMN (Ukrainian Media Network).
According to investigators, the criminal organization of Yanukovych comprised 7 groups. One of them is the group led by the approximate Yanukovych businessman Sergei Kurchenko, former Minister of revenues and duties of Ukraine Alexander Klimenko, who oversaw the activities of certain sectors of the economy of Ukraine.
"They only Dnipropetrovsk region every month charged approximately $ 100 million. cache. It was a so-called tax courts. Then the money passed through a range of banking and financial transactions. This wing is kept under a thousand fictitious companies for whom was responsible for about 400 financial experts. The remaining 600 experts responsible for communication of the money supply and business with the outside world. We are talking about the activities of the international "money laundering hub" where the money is laundered abroad, and then "bleached" used for the purchase of real estate, football clubs, yachts, parliamentary voting, or the so-called reinvestment in the Ukraine – that is, buying government bonds" – has told ENIN.
Recall, may 4, Obolonskyi district court of Kyiv has announced a break in the preparatory meeting on the case of treason, ex-President of Ukraine Viktor Yanukovich until may 18 to 10.00.
The decision was taken after partial satisfaction of the petition of protection of Yanukovych on the organization of videoconferences with him.
Comments
comments