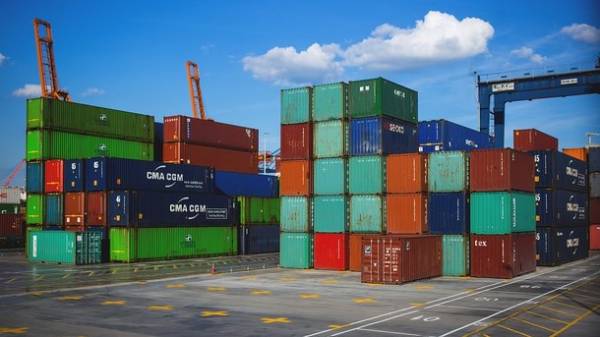 Ukraine has signed agreements on free trade areas (FTA) with 45 countries of the world. This was announced by Deputy Minister of economic development, trade representative of Ukraine Nataliya Mykolska by publishing the relevant presentation Department.
"Ukraine has signed 16 free trade agreements, covering a total of 45 countries. Latest – the free trade Agreement between Canada and Ukraine, which entered into force on 1 August 2017," said Gaina on his page in Facebook.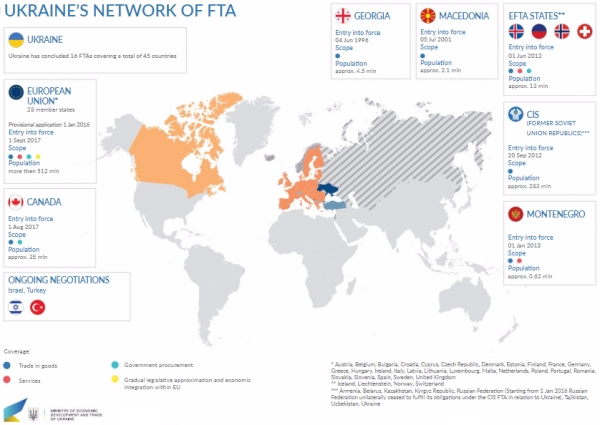 In addition to Canada, Ukraine is trading in the framework of the FTA with the European Union. Despite the fact that the Association agreement with the EU will officially come into force only on 1 September 2017, free trade in force since 1 January 2016. While the European Parliament has voted in favour of the proposal by the European Commission to provide Ukraine with additional trade preferences. In Ukraine expect additional trade preferences may come into force in the autumn. According to the Ministry of agrarian policy and food, the economic effect of the adoption by the European Parliament decision to increase the annual quota for duty-free import of Ukrainian agricultural products to EU will be about 196,95 million dollars.
In addition, there is a regime of free trade with Norway, Switzerland, Georgia, Macedonia and Montenegro, and the agreement in the framework of the CIS.
SEE ALSO
In the Ukrainian version of the FTA with Canada crept error
Ukraine also uses the General system of preferences the U.S., which provides for duty-free export about 5 thousand types of goods.
Recall now Ukraine conducts negotiations on the conclusion of free trade agreements with Israel and Turkey.
Comments
comments