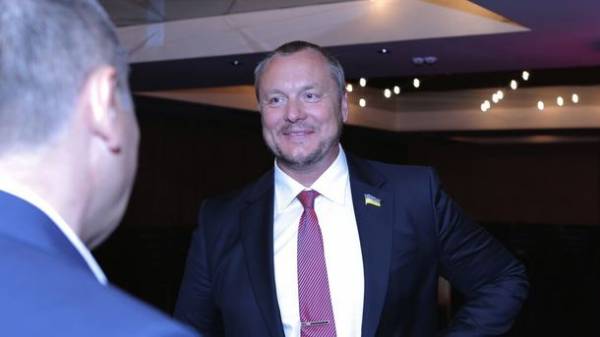 The people's Deputy of Ukraine Andrey Artemenko does not deny that he negotiated with "colleagues from the U.S." and I am sure that is not exceeded without authority. About this Artemenko said during a press conference.
"Yes, I have had talks with their counterparts in the United States. Ukraine is there to hear, while there is formed the position of the new administration," said Artemenko.
According to him, he the summer of 2016 informed through his contacts and through Ambassador Valery Chaly about the fact that MPs have access to influential people surrounded by Donald trump and offered their services. "In response I heard: "do Not do what should not. Don't ask us to contact trump – wins Hillary Clinton," said Artemenko.
The MP assured that the preparation of the "peace plan" with the "American colleagues" no authority is not exceeded.
"I find it funny to hear that I have exceeded any authority. In accordance with the Law on status of people's Deputy of Ukraine, the Deputy is obliged to protect the interests of the voters and the state. For this, he has the right to enter into relations with other States on their behalf. The limits are only representatives of the Executive branch. Attempts to limit the actions of the MP unconstitutional" – said Artyomenko.
We will remind, earlier The New York Times reported that the people's Deputy Andrey Artemenko has developed a plan for peace between Ukraine and Russia and the lifting of sanctions against Moscow. Supposedly the plan was transferred to the former Advisor to Donald trump to Mike Flynn shortly before the resignation of the latter.
The plan, according to media reports, envisages the withdrawal of Russian troops from the Donbass and the national referendum on the surrender of the Crimea is leased by Russia for 50 or 100 years. In addition, Artemenko has allegedly provided evidence of corrupt activities of Petro Poroshenko, which included the names of the companies and Bank transfers.
It also became known that on 20 February the faction of the Radical party decided to exclude from the faction people's Deputy Andrey Artemenko for his "plan".
Comments
comments