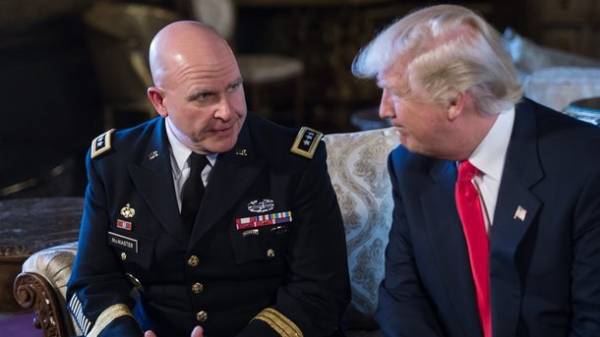 New Advisor to the President for national security Herbert McMaster has established a number of important issues, the tone is starkly different from the one that was used by his predecessor, Michael Flynn, and head of the White house Donald trump.
As reported by CNN, citing its own source on Saturday, February 25, at the meeting of the Council of national security of the United States, held on the eve MacMaster, in particular, called Russia an enemy, not a friend.
In addition, McMaster spoke in defense of world order that was established after world war II, stating the need to preserve peace and security. CNN notes that such a statement is at odds with the position of chief White house strategist Steve Bannon, who called the European Union "flawed design" and called for strengthening ties with individual European countries.
According to Lieutenant General McMaster, the use of the phrase "radical Islamic terrorism" (which often uses the trump) will not help Washington in dealing with the allies with the goal to defeat the terrorist group. He argues that this phrase is incorrect because terrorist organizations such as Islamic state are a perversion of Islam, and are thus UN-Islamic.
Recall that Donald trump has appointed Herbert McMaster as his adviser on security on 20 February is Michael Flynn, who resigned from his post after the scandal broke around his discussion of sanctions against Russia with Russian Ambassador Sergei Kislyak. Flynn also misled on this issue, Vice-President Mike Pence, who said that he never discussed with the dubious problem of restrictive measures against Moscow.
Comments
comments