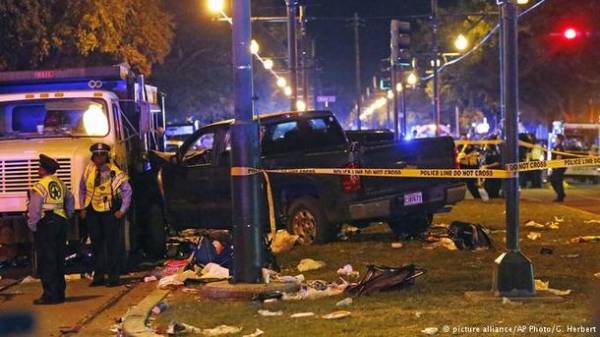 The car, driven, apparently, by the driver in a condition of strong alcoholic intoxication, crashed into the crowd of the carnival procession in New Orleans in the Southeast United States, writes DW.
According to police, the incident that occurred on Saturday, February 25, suffered more than 20 people. Media call a different number injured between 21 and 28.
Five of them were seriously injured, but their lives are out of danger. According to CNN, the youngest of the victims – three.
The head of the local police chief Michael Harrison said the suspect is detained, validated suspicions about the high alcohol content in his blood. Before you enter the crowd, an SUV with an open cargo platform rammed two cars. Signs that it was a terrorist attack, no.
Comments
comments