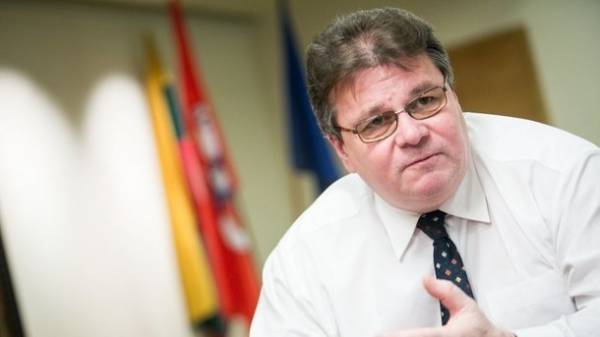 Lithuania is in favour of a permanent U.S. military presence on its territory. This was stated by the Minister of foreign Affairs of Lithuania Linas Linkevičius, reports Delfi.
"We stand for the constant presence [of U.S. troops], because our own [military] contingent is very limited," said Linkevičius.
As noted, the Constitution of Lithuania prohibits the presence of military bases of other States in the country. However, the head of the Lithuanian foreign Ministry notes that to place American troops on a permanent basis is possible if the country will give the right to use their bases, while the title of ownership remains with Lithuania.
Also Linkevičius told American colleagues that the most important point for Lithuania remains the question of air defence. According to him, Lithuania has her "almost there".
Comments
comments