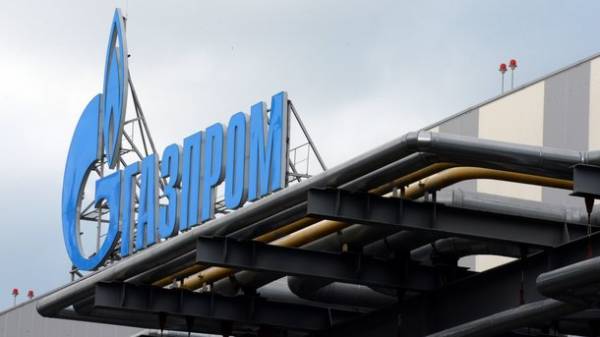 The European Commission (EC) approved the proposal to obtain a mandate from member States to conduct negotiations with the Russian Federation on the project "Nord stream – 2" and is currently discussing it with member States. This was announced by the head of group of support of Ukraine in the European Commission Peter Wagner.
"In the case of Nord Stream – 2, there are a number of legal, economic and political problems that need to be addressed and which will require certain legal framework. To this end, the EU seeks to obtain from member States the mandate for negotiations with Russia", – said Wagner.
He noted that the EU more than two decades, continues to improve the overall energy policy based on the internal energy market the EU gas and electricity and aims to reduce the impact on the environment and climate.
"However, member States retain the right to make decisions about their energy balance," explained Wagner.
SEE ALSO
Rogozin called the "Ogre move" the US position on Nord stream
We will remind, the project of Nord Stream – 2 cost almost EUR 10 billion, "Gazprom" and its partners intend to start in April 2018.
It is assumed that 1,200-kilometer pipeline will be laid through the Baltic sea and connect Russia and Germany, bypassing Ukraine, Poland and the Baltic States. The gas pipeline's capacity will be two times greater than that of the first Nord Stream and construction is expected to be completed by the end of 2019.
Ukraine opposes this construction, calling it politically motivated. Instead, Kyiv has proposed that the EU create a consortium with the involvement of European companies for more efficient management of the existing transportation route through Ukraine. His disagreement with the Nord Stream project – 2 also stated a number of EU countries, particularly Poland and Lithuania.
In addition, on 2 August the President of the United States Donald trump signed a law on new anti-Russian sanctions. The sanctions include fines for the European companies, in particular, will cooperate with the Russian "Gazprom" in the implementation of the gas pipeline "Nord stream – 2". In response, the President of the EC Jean-Claude Juncker said that Brussels is ready to respond immediately if sanctions will harm the economic interests of the EU.
Comments
comments