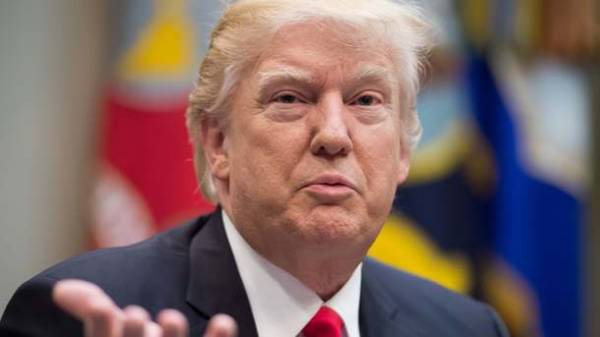 Chief negotiator of the Syrian opposition at the peace talks in Geneva, hoped that the US President Donald trump will fix the catastrophic mistakes of his predecessor, Barack Obama and will become a reliable partner against the "devil" of Iran. About it reports Reuters.
"People in Syria have paid a heavy price for the catastrophic mistakes made by the Obama administration," said Nasr al-Hariri to reporters at a briefing after the meeting with UN mediator by Stephan de Mistura.
"Obama lied, he has not fulfilled any of the promises he made to the Syrian people. He was silent about the crimes committed by Bashar al-Assad," said negotiator of the Syrian opposition.
Hariri also said that the Syrian opposition has points of contact with the tramp, because they are the President of the United States want to fight terrorism and to limit Iran's influence.
Washington, he said, should support the opposition.
"We're really looking forward to the USA built their positions on the truth to play an active role in the region and to correct serious errors of the Obama administration," said Hariri.
Note that the delegation of the Syrian opposition headed by the new representative in the talks in Geneva – Nasr Hariri, 40-year-old cardiologist from the southern province of Daraa, where the uprising that led to civil war in Syria began in March 2011.
Detained more than 20 times before fleeing from Syria, now he is a senior member of the Syrian national coalition, one of the largest opposition groups.
We will remind, in Geneva on February 23 began a new round of negotiations on the peaceful settlement of the situation in Syria.
As you know, the nine members of the UN security Council voted for the resolution on sanctions against the regime of Syrian dictator Bashar al-Assad that was enough for adoption, but she was blocked when Russia and China used the veto as permanent members of the security Council. These actions provoked harsh criticism from Washington.
Comments
comments