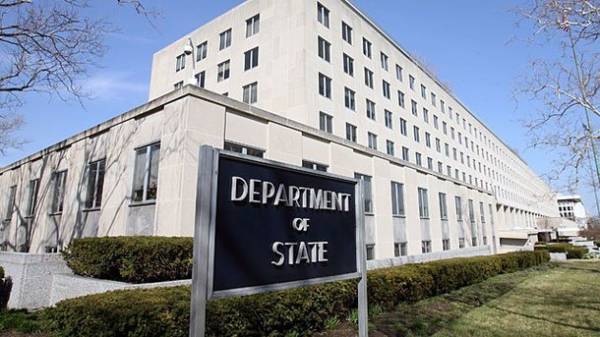 The United States once again urged Russia and the terrorists it supports, to immediately cease fire in the Donbas. This was reported on the website of the US state Department.
"The United States is closely watching escalating violence in Eastern Ukraine in recent weeks, and the reluctance of the mixed Russian-separatist forces to observe the cease-fire under the Minsk agreements", – stated in the message.
The United States also condemned the attack of Russian-terrorist troops in the Special observers monitoring mission of the OSCE and the seizure of the unmanned aerial vehicle mission.
"It is necessary that these forces stopped attacks on civilian infrastructure, including the Donetsk filter station water supply", – stressed in the Department.
The United States once again calls on Russia and the militants, which it supports, to immediately cease fire, withdraw all heavy weapons and allow full and unimpeded access of observers of the OSCE mission.
As reported, on the night of February 24 as a result of attacks by militants was injured chlorobromide roof and technical buildings of the Donetsk filtering station. The work of the station was suspended. Avdeevka remained without centralized water supply.
Also, late in the evening of the 24th of February because of enemy shelling was damaged high-voltage line near Avdeevka, which led to the termination of the power of the city and Avdiivka coke plant.
The Russian side in SCCC refuses to provide written guarantees of a ceasefire. Also on 24 February in Yasinovataya district, the militants "DNR" opened fire on observers of the OSCE SMM and captured unmanned aerial vehicle mission.
Comments
comments