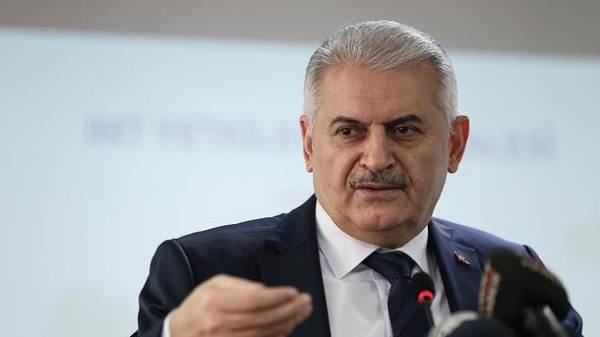 Turkey is the only country from those who are actively fighting with the "Islamic state" in Syria. This was stated by Prime Minister of Turkey Binali Yildirim, reports the Daily Sabah.
According to him, the world only pretends that he is fighting with a terrorist group at the time, as Turkey is a real struggle.
"Show me a country that would fight with the three terrorist organizations at the same time," said Yildirim.
"We are fighting simultaneously against the PKK, ISIS and gulenists", he added.
He also recalled that on the eve of the Turkey-backed Syrian rebels said about taking full control of the town of al-Bab in Northern Syria, which previously was fully under the power of the terrorist group "Islamic state".
In addition, the Prime Minister of Turkey said that Turkey had taken about three million refugees and saved 50 thousand, which could have drowned in the Aegean sea in Greece.
Earlier, Turkish President Recep Tayyip Erdogan said that Ankara hopes to create a security zone in Syria and after the liberation from militants of the Islamic state the Syrian city of al-Baba to expand its military operations in Manbij and Raqqa.
According to him, the planned security zone could take 4-5 thousand sq. km. in addition, you will need a no-fly zone, he said during a speech broadcast by television of Turkey.
Comments
comments