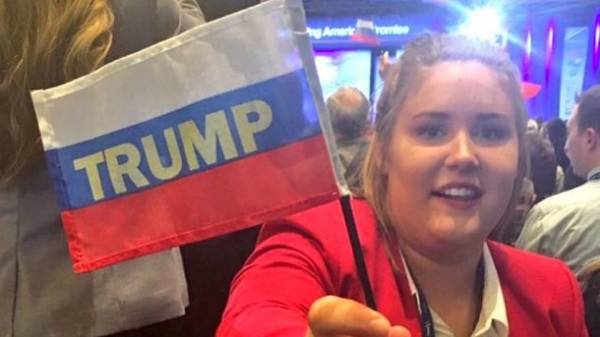 At the Conference of the conservative political action before U.S. President Donald trump participants were given the flags in the colors of the Russian tricolor. It is reported 112.ua with reference to the edition of the Washington Examiner.
In the blue band flags was written the name of trump, which has introduced some confusion, and they, without hesitation, began to waving the tricolor, the report said.
Afterthought, the organizers quickly confiscated all of the boxes, and warned the audience that in the case of new provocations will bring the troublemakers from the hall.
Someone Trump handed out Russian flags on the #CPAC2017 floor before Trump's speech pic.twitter.com/uf1ADMt6ZL
— Taylor Lorenz (@TaylorLorenz) 24 Feb 2017
Responsibility for the incident took on the activists of the movement Amega Take Action. They claim that trump has betrayed his country and insist on his immediate dismissal.
Comments
comments