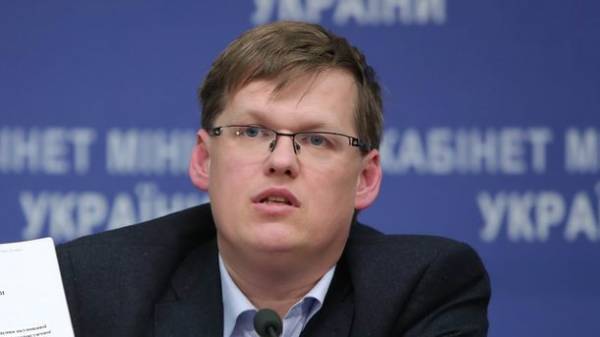 The minimum wage in Ukraine since January 1 this year could not be 3200 hryvnia, and 5000. This was stated in interview to "Observer" Vice Prime Minister Pavlo Rozenko.
"Of course, I would like to now or in July, or the following half of the minimum wage was UAH 5000. Moreover, I would say that was the calculation. Experts have done the relevant calculations, it was possible to introduce a minimum wage of 5000 UAH now, from January 1, to do the minimum wage is not 3200, and 5000 UAH. But we decided to still go to the gradualness of this process", – said Rozenko.
He noted that in April-may will be known as a new "minimal" impact on the economy
"April-may will be the date when the government will be able to say when and at what rate will continue to increase the minimum wage. After summarizing the first results of the impact of raising the minimum wage we will announce further improve, but today I see only positive things. No negative forecasts for the implementation of a salary of 3,200 hryvnia is not justified, and we have only positive numbers," – said Deputy Prime Minister.
Recall, the Verkhovna Rada of Ukraine adopted the bill No. 5130 "On amendments to some legislative acts of Ukraine", which allowed the government to increase from 1 January 2017 the minimum wage in Ukraine up to 3200 UAH.
Comments
comments