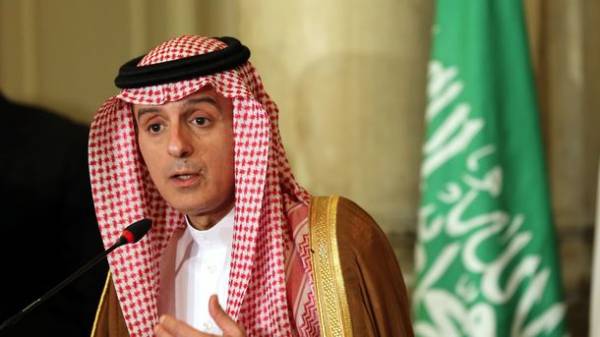 The Arab countries will continue to boycott Qatar, additional measures in respect of the Emirate will be taken after consultation. On Wednesday, July 5, said the foreign Minister of Saudi Arabia Adel al-Jubeir, reports Haaretz.
This decision was taken following the meeting the foreign Ministers of Saudi Arabia, UAE, Bahrain and Egypt, held in Cairo.
It is noted that the Doha refused to comply with the requirement by the countries of the Gulf. Foreign Minister Sameh shoukry said that the negative response was also received from Qatar, "demonstrates contempt and a serious approach to the problem".
22 Jun Kuwait on the rights of the intermediary handed Qatar a list of 13 demands for the resumption of relations. Among other things, the Doha require the closure of the TV channel "al Jazeera" and the cessation of diplomatic relations with Iran. Doha also needs to close the Turkish military base and to stop military cooperation with Ankara. In addition, the Emirate require compensation, the amount of which is not specified. In these conditions Qatar granted 10 days, until the evening of 2 July. Later the term was extended for 48 hours.
5 June Saudi Arabia, Egypt, Bahrain and the UAE announced the severance of diplomatic relations with Qatar, accusing Doha of destabilizing the political situation in the Arab States and supporting terrorism. The boycott was later joined by Yemen, Libya, Maldives, Mauritius, Mauritania, Union of Comoros.
The government of Qatar, all deny the charges and call the isolation an infringement upon the sovereignty of the Emirate.
Comments
comments