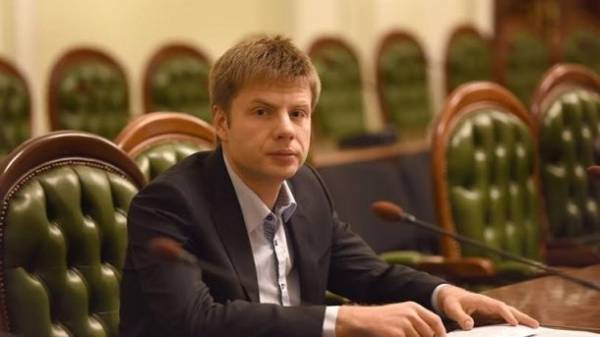 The joint action of the Odessa Prosecutor's office and the SBU has prevented the kidnapping of the Deputy head of the faction PPO Alexey Goncharenko and injury.
This was during the briefing said the Prosecutor of Odessa region Oleg Zhuchenko.
According to him, the customer of abduction of the MP was the Deputy of regional Council Liman in Odessa region Kushnarev.
"Son Kushnarev was among those killed on may 2, 2014 in Odessa. Father Kushnareva is a member of the Limanskiy district Council of Odessa region. And he was not just a customer of the abduction of the MP, and in fact he and his two accomplices went to the scene and had to put the MP's injuries, namely: use acid to disfigure the face, deprived of sight, and also to break kneecaps. So everything is objective. The man has a motive. He is the customer of theft, and personally by the perpetrator of this crime. Through teamwork and advance the work of the SBU and the Prosecutor's office is not brought to the Commission of the crime," said Zhuchenko.
According to him, now Goncharenko safe and preparing to testify. "At this time, three people were detained. In this case, the customer was in the role of contractor," – said the Prosecutor of Odessa region.
Earlier it became known, was kidnapped by the people's Deputy Alexey Goncharenko. This fact was confirmed in the Prosecutor's office of Odessa region.
MP, Chairman of the BPP Igor gryniv Parliament asked the law enforcement agencies of Ukraine to create a special staff in connection with the kidnapping of the people's Deputy from BPP Alexey Goncharenko.
The speaker of Parliament Andriy Parubiy requested the Secretariat are Pleased to offer this as a legal assignment.
Goncharenko, Alexey – Ukrainian politician, people's Deputy of the Verkhovna Rada of Ukraine VIII convocation, Deputy Chairman of the faction "Block of Petro Poroshenko" in Parliament, Secretary of the Verkhovna Rada Committee on state building, regional policy and local self-government. Ex-Chairman of the Odessa regional Council.
Goncharenko is known for scandalous tricks. So, 8 Feb MP in protest against the statements of German Ambassador Ernst Reichel about the possibility of elections in the Donbas to the removal of Russian troops painted fragment of the Berlin wall near the Embassy of Germany in Kiev.
Deputies called the act of Alexei Goncharenko, the walls of the German Embassy in Ukraine act of vandalism and demand from the leadership of the President's faction to sanction the MP.
The Deputy himself does not consider his act an act of vandalism. "I expressed my personal position, I have every right, and made it a democratic European way. Absolutely as it is done worldwide, in a democratic free society. Yes, of course, for "scoop" is unacceptable: what it's like to take on the wall to write something? Oh God, the wall daubed".
Comments
comments