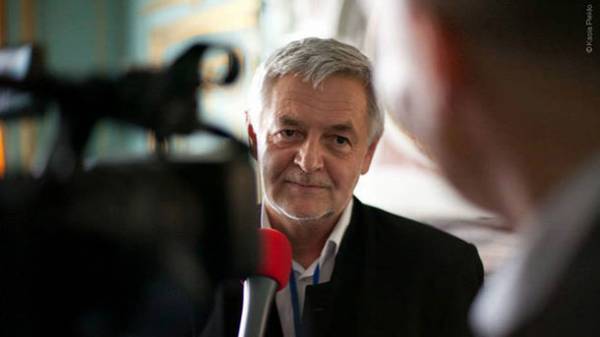 Ambassador extraordinary and Plenipotentiary of the Republic of Poland in Ukraine Jan Peklo, said that the question of glorification of the OUN leader Stepan Bandera in Ukraine will not affect relations between Ukraine and Poland. He said this today to journalists, answering the question of how to interpret the recent statement by Polish politician Jaroslaw Kaczynski that "Ukraine will not join Europe to Bandera".
"This is the story. History is important for poles and Ukrainians, but there are future, and the future is the most important," – said the Polish Ambassador.
"We need to think about the future. Kaczynski also thinking about the future. Many of you probably already forgot how he was during the revolution of dignity on Maidan and shouted "Glory to Ukraine!". This is the best example that he is Pro-Ukrainian, but not Vice versa," the diplomat said, adding that "the case of Bandera, it is the business of historians."
The Polish Ambassador stressed that the question of the glorification of Bandera in Ukraine will not affect relations between the two countries.
As reported, on 6 February, the Chairman of the ruling party of Poland "law and Justice" Yaroslav Kachinsky in interview to the edition Do Rzeczy said that the glorification of Stepan Bandera in Ukraine can prevent the European integration aspirations of Ukraine.
Comments
comments