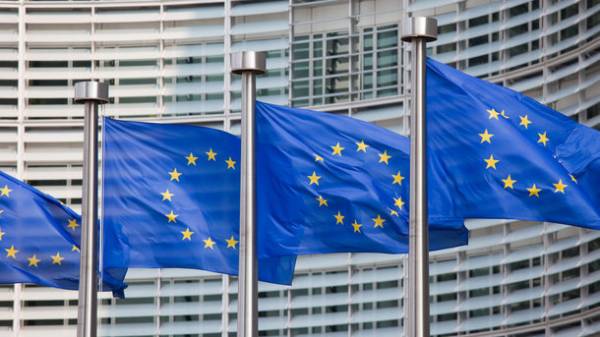 In the next three years, the European Union should not expect the extension – none of the candidate countries for accession to the Union does not meet the applicable criteria. This was stated by the President of the European Commission Jean-Claude Juncker, reports "Interfax-Ukraine".
According to him, new members of the EU before the expiration of his mandate will not, and his cadence at the head of the European Commission ends in 2019.
"There will be no new members until 2019 when I'm gone (from this post – ed.). None of the candidate countries does not meet the Copenhagen criteria (required for entry into the Union. – Ed.). But, undoubtedly, in the future, the extension will be" – he said Wednesday at a conference in Livenskom Catholic University (Belgium), answering students ' questions.
See also: What works in the EU: the infographic
He recalled that the ongoing negotiations with the Western Balkan countries that the EU has already promised a "European perspective", last year opened a new article of negotiations with Turkey, which, however, in his opinion, now more and more away from Europe, the negotiations between the Cypriot communities on the reunification of the island.
"But I don't see that at least one of the candidate countries were ready to join the EU before 2020," he said.
Recall, as stated Prime Minister of Ukraine Volodymyr Groysman, Ukraine can achieve the standards necessary to apply for membership in the European Union in 10 years.
As reported yesterday, the lower house of the Dutch Parliament (House of representatives) at the meeting on Thursday officially confirmed the ratification of the Association Agreement with Ukraine. In contrast to other issues on the agenda, the voting on the Ukrainian question was on a special procedure – each of the deputies had to answer whether it supports the ratification, followed by counting of votes.
Comments
comments