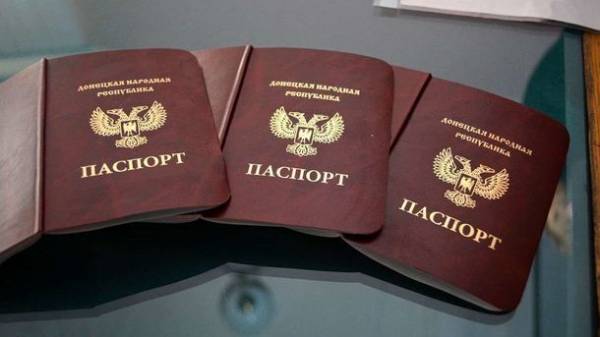 The decision of Belarus to selectively give the opportunity to cross its border to persons with passports of the so-called "DNR" and "LNR" uncivilized from a legal point of view. This was stated by first Deputy justice Minister Natalia Sevostyanova, reports NewsOne.
In her opinion, the decision of the Belarusians is more politics than law, and is flirting with Russia.
"On the one hand there is a statement where we say that it is indeed the self-proclaimed Republic and we do not recognize the documents, but, in principle, to play along with Russia, reserve the opportunity to individually regulate the possibility of crossing the border. It is impossible and uncivilized from a legal point of view. Because we understand that no country in the world will not allow to cross its border in the mode, when the guard decides what your life situation," explained Sevostyanova.
In addition, it considers that in Ukraine it is necessary at the legislative level to resolve the issue of relations with the temporarily occupied territories to display the official position of Ukraine.
As yesterday it became known that Belarus considers invalid on their territory the documents issued by the "DNR/LNR", but are ready to individually consider the admittance of persons with such passports in its territory.
We will remind, on February 18 the President of Russia Vladimir Putin signed a decree on the recognition in Russia of the documentsissued to citizens of Ukraine and stateless persons residing in the occupied territories of Donetsk and Lugansk regions of Ukraine.
Comments
comments