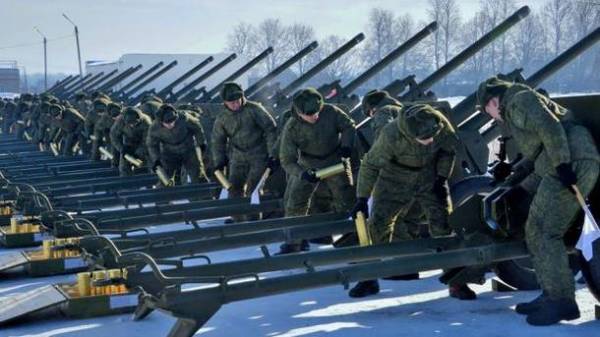 In 2017 Russia plans to place on its Western and South-Western borders of the three new divisions, as well as another one to throw in the Kuril Islands. This was stated by Russian defense Minister Sergei Shoigu, reports TASS.
According to him, it is planned to create four divisions to reinforce the Russian border.
"I hope this year to complete the placement of three divisions on the Western borders and the South-West. We are actively working to protect the Kuril Islands. There we have to accommodate division, we also need this year to complete," said the Minister.
Shoigu also said that in 2017 completed work on the protection of the coastline of Russia with missile systems "Bal" and "Bastion". In particular, this program is completed in the Crimea.
Shoigu also said that Russia was able to create around the perimeter of the country's solid radar field, which will allow to prevent a potential nuclear strike on the Russians.
In addition, the Minister of defence of the Russian Federation reported on the establishment in the Russian Armed forces troops information operations. As said Shoigu, propaganda must be smart, competent and effective.
Comments
comments