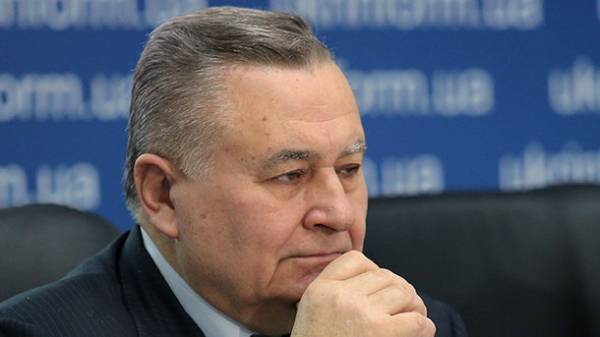 Recognition of documents "LDNR" Russia provokes Ukraine to withdraw from the Minsk agreements. This was announced by the representative of Ukraine in the group on security issues in Minsk TKG Yevhen Marchuk, the TV channel "112 Ukraine".
"On the one hand, Russia, by introducing the decree of the President in power, declares that it recognizes the documents ORDO and ORLO, almost provokes Ukraine, and Ukrainian politicians fell for it, thus Russia out of the Minsk negotiation process. But right now, she says, she provokes us to see Ukraine out of the talks, accusing then Ukraine in this. This means that all the sanctions and the other is canceled, and the front converges that is 30 km from the line of contact," says Marchuk.
In addition, the representative of Ukraine in Minsk, the TAG considers that the risk of a large-scale invasion by Russia is, "are We still to expect in the coming times of asymmetric heavy moves against Ukraine in the military sphere, economic, and foreign policy".
However, Marchuk thinks that in the near future Russia will not go for it.
"Of course, no panic can not be. I think Russia will not dare in the near future to go on the big offensive. Because then it is not necessary to prove anything to anyone. Putin wants to play the role of mediator, who wants to solve the situation," he said.
We will remind that on February 18, Russian President Vladimir Putin signed a decree recognizing valid documents of identity issued by the authorities of the so-called "DNR" and "LNR".
As reported, Belarus has declared that will selectively allow the entry of residents of Donbass documents "LDNR".
Comments
comments