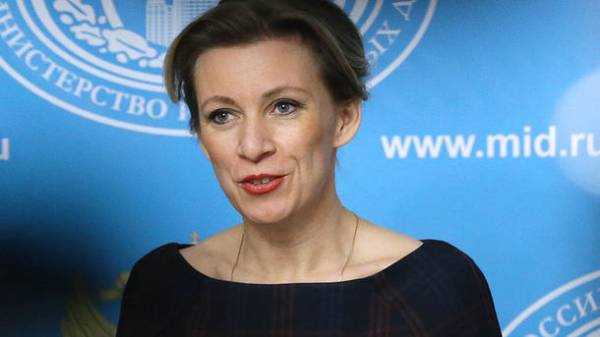 Russia has criticized the statement of the Minister of foreign Affairs Pavlo Klimkin concerning the deprivation of the right of veto in the UN Security Council, reports "RIA Novosti".
The official representative of Russian foreign Ministry Maria Zakharova in a rigid form, said Klimkin for the idea to take away from Russia the right to cover crimes in the UN security Council.
"I want to meet him one advice: you should first bring order at home, everything is to establish, and then to undertake for the improvement of the international mechanisms. While international mechanisms without Mr. Klimkin and so work well", – said Zakharov.
She advised Klimkin to focus on the domestic Affairs in Ukraine.
Yesterday in his speech at the open debate in the UN security Council at the Ministerial level on "the Observance of international peace and security: conflict in Europe" Klimin called for the reform of the UN Security Councilto eliminate the abuse of the right of veto by its permanent members.
Klimkin said that Russia is using the weaknesses of others for the benefit of themselves. And one of these institutional weaknesses, which the abuses of the Russian Federation, is the right of veto in the UN security Council and the rule of consensus in the OSCE.
Comments
comments