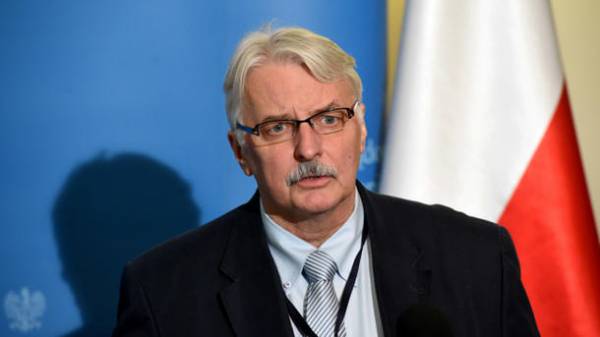 The decision of Russia to recognize passports and other "papers" so-called "DPR/LPR" undermining Ukraine's sovereignty and is further evidence of Moscow's intentions to destabilize the situation in Ukraine. This is stated in the message the Ministry of foreign Affairs of Poland, transfers "UKRINFORM".
"The conviction of the Ministry of foreign Affairs of Poland, the recent decision of the Russian Federation on the recognition of documents issued by the so-called separatists in parts of Donetsk and Luhansk oblasts that are not controlled by the Ukrainian government, is another step that undermines the sovereignty and territorial integrity of Ukraine", – said in a statement.
It says that Warsaw shares the concern of the international community and the view that such actions are contrary to the goals of the peace process in Eastern Ukraine.
"Despite numerous statements about the readiness to a constructive resolution of the conflict, Russia demonstrated once again that its aim is to destabilize Ukraine, not implementation of commitments under the Minsk agreements", – stressed the Polish foreign Ministry.
We will remind, OSCE Secretary General Lamberto Zannier said that the decision of Russia to recognize the "documents" terrorist organizations "DNR" and "LNR" hinders the possibilities to strengthen the truce.
As reported on 18 February the President of the Russian Federation Vladimir Putin signed a decree recognizing valid identity documents issued by the so-called power of "DNR" and "LNR".
The President of Ukraine Petro Poroshenko said that the recognition of passports issued by the rebels, is further evidence of the occupation of Donbas by Russia.
Comments
comments