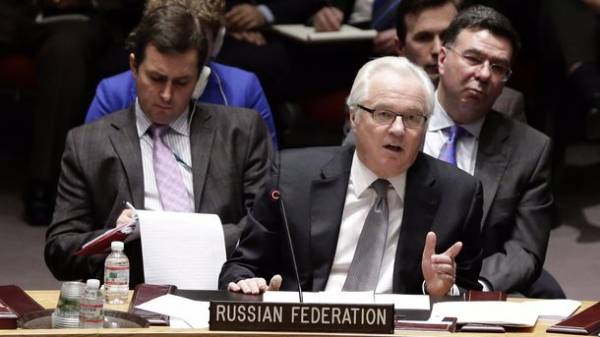 The Russian foreign Ministry surprised by the leak in the American media about the investigation of the causes of death of the Russian Ambassador to the UN Vitaly Churkin. About that today at the briefing said the official representative of the Russian foreign Ministry Maria Zakharova.
"Yesterday evening Moscow time puzzled we got acquainted with the leaks in the US media, which said about the study of the causes of death of the Russian Ambassador. We believe that this information should be communicated to the Russian side, primarily through official channels to be informed the family, his family should first be aware of the results of the examination", – said Zakharov.
She stressed that the Russian side proceeds from the fact that the American side is fully committed to respecting its obligations. "And we won't find out about these things via leaks in the media. Of course, we will keep you informed about the officially obtained information," said Zakharov.
She said that today with Churkin say goodbye to the staff of the permanent mission, the leadership of the diplomatic corps and the Secretariat of the United Nations.
"On the same day, 22 February, the coffin Churkin will be sent to Russia. It needs to arrive by regular flights of the Russian airlines, accompanied by relatives in Moscow on 23 February," – said Zakharov.
According to her, the ceremonies in Moscow is scheduled for February 24.
Earlier, the Associated Press reported that the medical experts came to the conclusion that further investigation of the causes of death Churkin, which usually includes toxicology analysis and other screenings.
Churkin died February 20 in new York, on February 21 he would have turned 65 years old.
Comments
comments