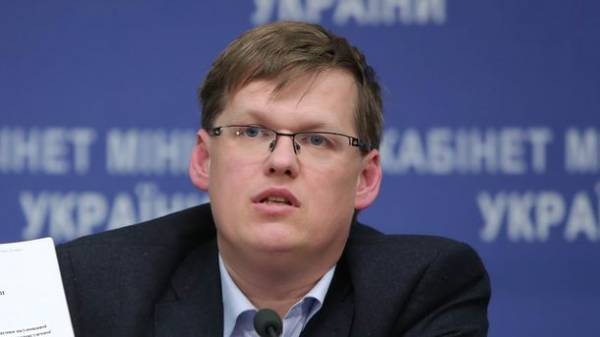 Vice Prime Minister of Ukraine Pavlo Rozenko has assured that the government's version of pension reform will be submitted for broad public discussion. About it reports a press-service of the government.
"As soon as the government will have the final version of the pension reform, we will publicly present. This document needs to go through a very extensive discussion – and with the expert community and the MPs and the community should know what awaits him in the future", – said Rozenko, the TV channel NewsOne.
Rozenko also stressed that the main objective of pension reform is to ensure fairness in pension provision.
"Our task is not something to trim or cut. Our challenge is to make the pension system fair for every Ukrainian. And pension reform we will not hold for the IMF and for the Ukrainians", – he assured.
"When we have something to contribute, we are responsible for it and should be confident that this reform will benefit the people. The government will act openly, transparently and in dialogue with society", – Rozenko said, noting that the final decision on pension reform to take the Verkhovna Rada of Ukraine.
AUDIT. In addition, according to Rozenko, the results of the audits of the Pension Fund (PF) of Ukraine has shown the absence of duplicate payments and payment of pensions "dead souls."
"Over the last two years was conducted two audits of the PF. First – our team independently in 2015, the Ministry of Finance in 2016. Audit of the Ministry of Finance confirmed that there were no abuses in the Pension Fund. There are no double or triple payments, no payment of "dead souls", there are no overpayments billion," – said Rozenko.
He assured that the audit of the Pension Fund fully implemented. "PF system cleaned today," – said Deputy Prime Minister and recalled that already established system of information exchange with the Ministry of justice and departments of registration of acts of civil status. And information about the death of a man once gets into the bodies of the Pension Fund.
"Now we have all the registers of the insured persons, registers of pensioners , – said Rozenko.
We will remind, Ukraine is at the final stage of the formation of the Memorandum on further cooperation with the IMF, said Prime Minister Vladimir Groisman. He also assured that the Fund does not require raising the retirement age.
Earlier media reported that the Cabinet of Ministers of Ukraine has proposed that the IMF, its alternative option of pension reformthat does not increase the retirement age. However, Pavlo Rozenko already notedthat this reform project does not yet exist.
Comments
comments