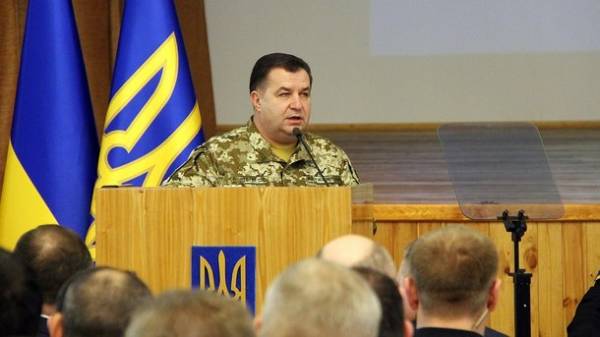 On the line of contact in Donbas are defending Ukraine 37 thousand servicemen of the armed forces. This was stated by Minister of defense Stepan Poltorak, reports the press service of the Ministry.
"We will be able to protect Ukraine and to fulfill all the tasks facing the Armed Forces. Evidence of this is the 72 brigade and other units, which in the example of the Town have shown that they know how to fight and are ready for their state to give their lives and sacrifice their health, – said Stepan Poltorak.
Earlier the President of Ukraine Petro Poroshenko said that in the occupied part of Donbass, the Russian Federation formed 2 army corps, composed of 6 mechanized brigades, 1 infantry brigade, 3 regiments, 2 artillery brigades and other units. Management, procurement and assurance is also an aggressor – Russia.
Comments
comments