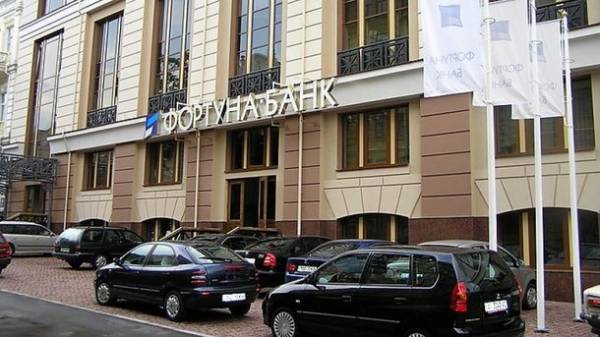 The national Bank of Ukraine (NBU) could make up my mind to revoke the banking license and liquidate the Fortuna Bank. About it reports a press-service of the NBU.
The decision of the NBU adopted the proposal of the Deposit guarantee Fund of individuals (fgvfl).
Fortuna-Bank was declared insolvent on 27 January 2017 – then the DGF introduced a financial institution under temporary administration. But the problems banks are having a year ago.
The national Bank noted that 91% of depositors will get their money in full, because these amounts do not exceed 200 thousand hryvnias which guarantees to repay the state.
"Fortuna-Bank" worked on the Ukrainian market since 2002 and was part of the group of small financial institutions in terms of assets.
Earlier, the NBU Council said that the banking system in Ukraine has already passed the treatment process and crisis in this sphere behind. "The banking system in the last three years, i.e. 2014, 2015, 2016, went through very difficult times. And we can say that the cleansing of the banking system is completed," – said a Board member of Furman.
At the same time, Furman noted that this does not mean that banks, especially small, will not go bankrupt or to self-destruct.
In the course of cleansing the banking system of Ukraine from the market were withdrawn already more than 80 financial institutions. Three years ago there were 180 banks, now there are less than half. Thus in wydanych market banks was concentrated about 30% of all banking system assets. Most financial institutions left the market in late 2014 – early 2015
Comments
comments