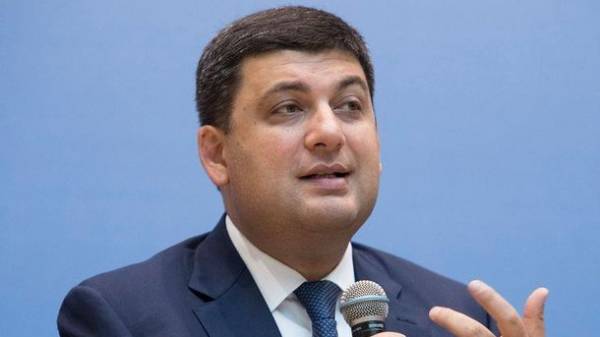 Prime Minister of Ukraine Volodymyr Groysman is confident that Ukraine will cope with the current energy crisis. The head of government said at the Cabinet meeting.
According Groisman, he always expected that the railroad could cut Russia to use against Ukraine the energy dependence of our country.
"Every day I was told that this aggression from the Russian side will be and we will block the railway track. But I never thought that the overlap and energy blockades are created by some Ukrainian citizens", – said Groisman.
"We will survive this crisis – even if it is created by some Ukrainian arms. The situation will be controlled. We'll find a way out of this artificially created crisis," – said Groisman.
The Prime Minister noted that today the challenge is to strengthen energy independence of Ukraine.
"To start an energy blockade in the middle of the heating season doesn't seem very fair in relation to the Ukrainian citizens", – said Groisman.
We will remind, on Donbass lasts the blockade of the coal, with the active participation of several people's deputies of Ukraine. Upon blocking of railway lines in the Luhansk oblast Prosecutor's office opened criminal proceedings. The country will enter a state of emergency in the energy sector – the necessary generation anthracite coal is mined only in the occupied territories.
The website "Today" to find out the threat is a blockade of Donbass. According to experts, the consequences could be disastrous.
Comments
comments