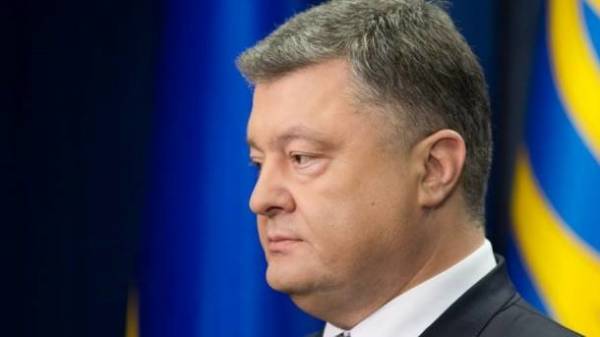 Russia for its attacks deliberately destroys the civilian population of Donbass, turning it into a Ukrainian Aleppo. This was explained in an interview with Bild, the President of Ukraine Petro Poroshenko, reports "GORDON".
According to him, Ukraine expects Russia removing troops from the Donbass, as Kiev has done everything to stop the military conflict.
"If Putin to implement the Minsk agreement, if it finally withdraws its troops from the territory of our country, then there will be peace. The situation in parts of Eastern Ukraine has been developing dramatically. We have unequivocal evidence of purposeful extermination of the civilian population. Putin is creating the Ukrainian Aleppo", – said Poroshenko.
He told the German magazine that in the Donbass from the enemy is 700 1250 tanks and artillery systems, which were transferred to Russia.
He also noted that after the recognition of the passports of militants clearly shows that it has influence in the region.
Earlier, Poroshenko said that Russia temporarily occupied territory of Donbass can be returned to Ukraine solely as a result of political and diplomatic settlement.
The President also noted that Russia is trying to share the responsibility for the worsening situation in the Donbass. "I categorically reject any attempt to place the responsibility for the worsening situation on the front in the Ukraine. Or even have this insidious tactics of Moscow to split it between Moscow and Kiev. We will not allow this to do."
Comments
comments